About Your Irrigation & Lawn Care Company: SeaGreen Lawn Care And Irrigation, Inc.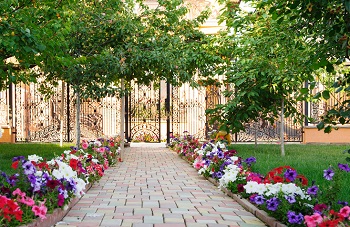 When you think SeaGreen Lawn Care And Irrigation, Inc., think top level Myrtle Beach lawn care company services. While our name may be newer to this area the roots behind this company span back to 1985. That is when owner, Erich Kolb, first began working in the landscaping and irrigation industry. His former business was based out of the Raleigh / Durham area in North Carolina and ran strong for over two decades before he and his family sold the business to pursue a lifelong dream of living and working off the coast. So now we are able to bring the same superior level of workmanship and customer care to this area.
Of course we take pride in being able to offer great quality and service, but every company can make that claim. We back up what we say by delivering on that promise and also by proving to be responsible and dependable, which is what each customer deserves. We also make it a point to have ongoing training and certification, not because it is required but because we feel it is important for our team and our clients. The bottom line is that our tag line says it all - See green... not weeds.
Call SeaGreen Lawn Care And Irrigation, Inc. to schedule service with our North Myrtle Beach lawn care company and irrigation specialists.
Services Our Irrigation & Lawn Care Company Provides in South Carolina & North Carolina
Recent Articles
Understanding Spring Dead Spots - It isn't uncommon around late April into early May to detect spring dead spot on your lawn. Spring dead spot is a disease that is normally discovered during the greening up period and are large dormant spots on your lawn that can surface as circular or irregularly shaped patches. … Read More
ALERT – ARMY WORMS - The season is fast approaching for army worms to invade area lawns. Seagreen Lawn Care wants you to be aware of the devastating damage that army worms can do almost overnight. We offer a preventive insecticide treatment to avert army worm attacks … Read More
If you would like to know more about our irrigation and lawn care company, please call 843-249-9565 or complete our online request form.