North Myrtle Beach Irrigation Systems Services
Establishing and maintaining the perfect lawn is all about having responsible and dependable North Myrtle Beach irrigation systems experts to work with. Here at SeaGreen Lawn Care And Irrigation, Inc. we have the training, experience and skills to provide every customer we work with the best in workmanship and final results. This includes making it a point to advance our training through continuous ongoing education in order to stay current with advancements in systems and techniques used in the industry. We take great pride in the work that we do and that shows in all the work that we do.
Our goal is to be able to help you have the perfect yard to go with the home of your dreams. The bottom line is that we treat your project as it if were our very own, so you can expect nothing but the highest level of quality workmanship and service from our North Myrtle Beach irrigation company. Don't settle for anything but the best, even when it comes to the irrigation system you are using for your home or business.
Existing Irrigation System Repair & Maintenance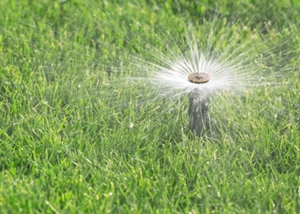 Maybe you already have an irrigation system in place and need to get expert work for the repair and maintenance required to keep it up and running. Our crew has the knowledge and expertise required to provide essential services such as repairing leaking valves, sprinkler heads and service line leaks. We will also provide you with the necessary work for your annual irrigation sprinkler maintenance programs including spring start-ups and winter shut-downs.
The bottom line is that SeaGreen Lawn Care And Irrigation, Inc. is the only name that you need to know in order to take care of all of your irrigation services. Our name is synonymous with dependable and responsible service. Let us demonstrate to you in person how we have earned the impeccable reputation that we have as an irrigation company in North Myrtle Beach.
If you need repairs or installation of irrigation systems in North Myrtle Beach or the surrounding areas, please call 843-249-9565 or complete our online request form.
Recent Articles
Understanding Spring Dead Spots - It isn't uncommon around late April into early May to detect spring dead spot on your lawn. Spring dead spot is a disease that is normally discovered during the greening up period and are large dormant spots on your lawn that can surface as circular or irregularly shaped patches. … Read More
Mole Cricket Treatment - Our lawn technicians are noticing Mole Cricket damage in lawns in our area. Mole Crickets tunnel through the soil in the root zone of the grass causing damage and eventual death of grass. Brown spots, "spongy" feeling soil, "pencil holes" in the soil and turf that peels up easily are all signs of Mole Crickets. … Read More