North Myrtle Beach Irrigation Repairs & Maintenance Services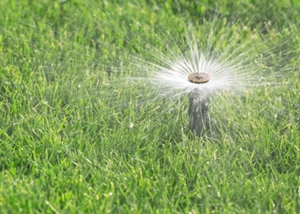 One of the most frustrating things you can need is to find a professional for North Myrtle Beach irrigation repairs and maintenance services if you have an existing lawn irrigation system installed. The reason that this is so frustrating is that you already have the system in place but now it doesn't work the way that you need it to. The last thing that you now want to have to take care of is wasting time and money trying to troubleshoot the problem and hope that whoever you hire to take care of the problem is not just ripping you off. To avoid this, and to address the problem promptly and professionally, all you have to do is give our North Myrtle Beach irrigation systems pros here at SeaGreen Lawn Care And Irrigation, Inc. a call.
With decades of hands on expertise backing up the business founder, you can feel good knowing that we will be able to provide you with the quality of service work that you need. We work with both residential and commercial clients in order to help them establish the perfect grass, including all the services that go along with that. We can quickly assess your system and locate the problem at hand so that your irrigation system will be back up and running in no time flat. This will ensure that the perfect lawn you have established can remain healthy and lush.
Existing Irrigation System Repair & Maintenance Experts
Let our North Myrtle Beach irrigation company take care of repairing your sprinkler system; we have the experience necessary for taking care of tasks like head, valve and controller repair or replacement. You can also count on us for tasks like repairing leaking valves, sprinkler heads and service line leaks. This includes installing water and money saving devices such as rain sensors. We can also address your need for annual irrigation sprinkler maintenance programs such as spring start-ups and winter shut-downs.
And for those tricky, hard to spot problems that other companies would miss, we offer wire tracing for damaged and broken lawn irrigation wiring. Don't take chances when it comes to the work that goes into your irrigation system. More importantly, don't neglect getting irrigation system maintenance and repair work taken care of since it could end up causing you to lose that perfect lawn.
North Myrtle Beach Irrigation Repairs & Maintenance
For your North Myrtle Beach irrigation repair and maintenance needs, rely on the best. Here at SeaGreen Lawn Care And Irrigation, Inc. we are dedicated to providing each client with the best quality irrigation services. This is the key to making sure that you see green, not weeds! Give our irrigation company a call today to learn more about what we can do for your lawn.
If you need a professional for irrigation repairs in North Myrtle Beach or the surrounding areas, please call 843-249-9565 or complete our online request form.
Recent Articles
Understanding Spring Dead Spots - It isn't uncommon around late April into early May to detect spring dead spot on your lawn. Spring dead spot is a disease that is normally discovered during the greening up period and are large dormant spots on your lawn that can surface as circular or irregularly shaped patches. … Read More
ALERT – ARMY WORMS - The season is fast approaching for army worms to invade area lawns. Seagreen Lawn Care wants you to be aware of the devastating damage that army worms can do almost overnight. We offer a preventive insecticide treatment to avert army worm attacks … Read More