Understanding Spring Dead Spots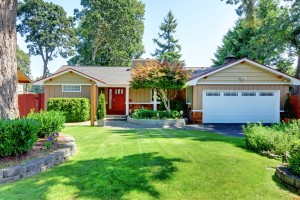 It isn't uncommon around late April into early May to detect spring dead spot on your lawn. Spring dead spot is a disease that is normally discovered during the greening up period and are large dormant spots on your lawn that can surface as circular or irregularly shaped patches. Many lawns in the South Carolina region suffer from spring dead spot around three to five years after they've been developed. Issues that can increase the onset of spring dead spot are harsh winters, immoderate accumulation of thatch, and late-season growth.
How Does It Happen?
Spring dead spot symptoms emerge in circular spots 6 inches to a few feet in diameter that remains inactive when the grass turns green in the spring. These spots eventually die and collapse to the soil's surface resulting in rotting roots, stolons, and rhizomes that become dark in the affected area. This process repeats every year in the same areas, increasing in several centimeters each season. Fungi from the dead spots attack the roots in fall and winter. The plant isn't killed but becomes more susceptible to frost. Consequently, the damage is more severe after a very cold winter.
How Is It Treated?
When treating dead spots in the spring, the amount of nitrogen fertilizer applied to lawns must be carefully controlled, as high nitrogen levels increase activity. Additionally, fungicides should be used in the fall months to prevent root rot and stolon rot in the winter months. Contact fungicides can be used with some success but must be used frequently. However, systemic treatment fungicides that are applied to plants can be applied consistently in the fall to control the disease the following spring.
In Conclusion
Spring dead spots remain a major problem for lawns in South Carolina. It is one of the most difficult diseases to treat because acceptable control is usually not achieved in one season. Soil maintenance and proper nitrogen and potassium fertilization are important cultivation methods that can help reduce problems associated with spring dead spots. If your lawn is suffering from spring dead spots or you're looking for a customized lawn care program so your turf won't be a victim to spring dead spots, give our expert lawn maintenance team a call today.
If you are looking for a professional lawn care company in North Myrtle Beach, SC please call 843-249-9565 or complete our online request form.