Professional Lawn Fertilization in North Myrtle Beach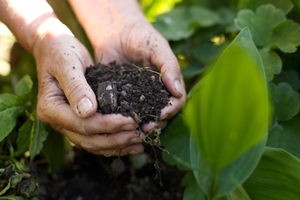 One of the essential aspects of establishing and maintaining the perfect lawn is finding a professional to take care of your lawn fertilization in North Myrtle Beach. Smart home and business owners know that the lawn care company to call on is SeaGreen Lawn Care And Irrigation, Inc. We don't just offer fertilization services, we customize the lawn fertilizing program we use to your individual grass in order to have the best chances for long term success. The average lawn maintenance program uses fertilization that covers the type of grass, if that specialized, and that is about it.
Our North Myrtle Beach lawn care company knows that there is a lot more to it, aside from that. Soil conditions, the amount of shade and other details all play a role in the success of your lawn. So make sure that you do not work with anyone that will be using a general fertilization program and do not rely on generic store-bought fertilizers that may not be meant for your individual grass type or conditions. Our number one goal is to help you create the perfect lawn to go with the yard of your dreams.
Custom Lawn Fertilization in North Myrtle Beach & Nearbys
The SeaGreen Lawn Care And Irrigation, Inc. may be newer to the area but the rich history behind it spans decades. Since 1985, this is what we have focused on doing and have brought countless homeowners the lawn that they have always wanted. We take this line of work seriously and it shows in the results that we get for each and every customer that we work with. Now we look forward to working with you and showing you what a difference it makes to work with true industry experts.
Don't take chances when it comes to establishing and maintaining your healthy and lush looking yard. Let our North Myrtle Beach lawn services pros help you get exactly what you want and need. Get in touch with us today and let us provide you with the superior service you need in order to get the exceptional results that you want.
Myrtle Beach Lawn Fertilization Experts
SeaGreen Lawn Care And Irrigation, Inc. is the only name that you need to know in order to get the best in lawn care services, all around. We are known for being the most honest and dependable lawn care company in the North Myrtle Beach area, and look forward to having the opportunity to show you, in person, how we have earned this reputation. Give us a call today and let us provide you with the information that you need about the lawn fertilization services that we offer. Proper fertilization is the key to making sure that you only see green, and not weeds!
If you need lawn fertilization in North Myrtle Beach or the surrounding areas, please call 843-249-9565 or complete our online request form.
Recent Articles
Understanding Spring Dead Spots - It isn't uncommon around late April into early May to detect spring dead spot on your lawn. Spring dead spot is a disease that is normally discovered during the greening up period and are large dormant spots on your lawn that can surface as circular or irregularly shaped patches. … Read More
ALERT – ARMY WORMS - The season is fast approaching for army worms to invade area lawns. Seagreen Lawn Care wants you to be aware of the devastating damage that army worms can do almost overnight. We offer a preventive insecticide treatment to avert army worm attacks … Read More