Barefoot Landing Irrigation Company & Custom Lawn Care Provider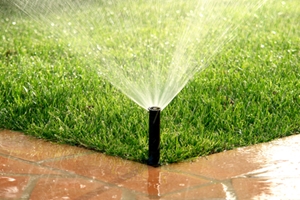 If you are looking for a dependable Barefoot Landing irrigation company or lawn care provider to work with then only the best will do. This is why so many home and business owners choose SeaGreen Lawn Care And Irrigation, Inc. to get the job done. We offer the finest in lawn care services, mainly because we make it a point to customize the services you get. No two lawns are the same so there is no point in treating them as such. Our goal is to help you establish and maintain a lawn as green as the neighbors will be with envy.
It is also about long term success; there is no point in getting the perfect lawn and then losing it to weeds, insects or a lack of proper irrigation in Barefoot Landing. We will provide you with an individual assessment and then provide you with tailor made services to enhance the health and appearance of your grass. Don't settle for anything but the finest when it comes to lawn care in Barefoot Landing. Get the final results you want and expect from industry professionals. This is your home and your yard, why not make sure it looks as stunning as you want?
Barefoot Landing Irrigation Specialists
Keep in mind, no one's dream home has a brown, dead yard full of weeds. In order to have the home of your dreams you have to actually have the perfect lawn to go with it. Part of making this possible is having an irrigation system in place in order to provide your grass with the hydration it needs. While this is an essential aspect of establishing your grass, it is also a key factor in helping to keep it healthy and looking its best.
Our Barefoot Landing lawn care and irrigation system installation professionals have the expertise needed to provide you with high quality planning and installation for a new irrigation or sprinkler system. Or, if you already have one in place, we can help with service and repairs in order to get it back up and running again. Too many home or business owners have an irrigation system in place and just give up on it when something goes wrong. Let our irrigation company help you fix up your sprinkler so you can continue to help your lawn not just survive but thrive.
Barefoot Landing Customized Weed & Insect Control Programs
Another key aspect to getting the perfect lawn is getting customization in your weed and insect control in Barefoot Landing, SC. We offer both pre-emergent and post-emergent weed control applications so we can help avoid the likelihood of weeds and quickly deal with any that appear. When you are ready to get the best in Barefoot Landing Lawn Care Company services get in touch with our pros here at SeaGreen Lawn Care And Irrigation, Inc.
If you are looking for a professional Barefoot Landing irrigation company or lawn care services, then please call 843-249-9565 or complete our online request form.