Your Local Calabash Irrigation Company & Lawn Care Team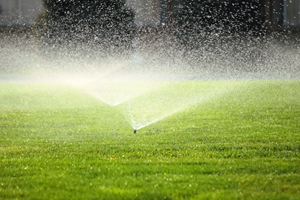 What makes one Calabash irrigation company and lawn care service provider different from another? There are certainly a lot of factors and it mostly comes down to dependability, responsibility and the final results. This is why SeaGreen Lawn Care And Irrigation, Inc. has gained so much popularity in such a brief amount of time. Although the name may be newer in this area, you can feel good knowing that the history of experience behind the business spans over three decades. This is what makes it possible for us to have such a vast knowledge and understanding of the field.
Too many companies get started and then fail because the owners do not truly realize there is a lot more to lawn care than cutting grass. Or, too many simply take this on as a subsidiary to another main line of work like house painting or snow plowing. This is and always has been our only focus and area of expertise. Now, let us show you in person what a difference it makes to work with true industry Calabash lawn care company professionals. Don't settle for anything but the best when it comes to your residential or commercial lawn.
Calabash Irrigation Specialists
Not everyone realizes just how essential proper irrigation work is for creating the grass you have always wanted. Just as your lawn needs sufficient sunlight and nutrients from fertilization, it needs regular watering. Aside from you attempting to take care of this with a hose, you need a system in place to provide even watering. So whether you need a new system designed and installed or need your existing system worked on, we can take care of this for you.
This means we can do everything from repairing sprinkler heads to installing water and money saving devices like rain sensors. We are even experienced in tasks like head, valve and controller repair or replacement. The bottom line is that if you need it done in order to end up with the perfect lawn, our irrigation company in Calabash, SC can more than likely make it happen for you.
Calabash Customized Lawn Care Programs
Taking care of your type of grass with the type of soil that you have and the conditions for your property is all part of creating the customization you need for a lawn care program. Our lawn care company also offer important services like fertilization, weed control and insect control in Calabash, SC. Keep in mind all of these things work together in order to give you the yard you want! Make the smart choice when it comes to your Calabash Lawn Care Company services and call on SeaGreen Lawn Care And Irrigation, Inc. to get the job done.
If you are looking for a professional Calabash irrigation company or lawn care services, then please call 843-249-9565 or complete our online request form.