Your Local Little River Irrigation Company & Lawn Care Experts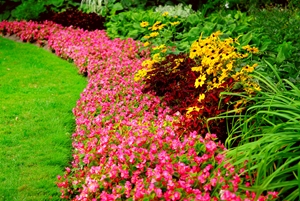 Looking for a Little River Lawn Care Company but not sure where to start? Then you will be glad to know that you have already come to the right place. Here at SeaGreen Lawn Care And Irrigation, Inc. we take this line of work seriously and demonstrate this through the dedicated service we are able to provide for each of our clients. We focus on being able to provide lawn care programs for warn season grasses common in this area, such as Centipede, Bermuda and Zoysia. The bottom line is that you cannot have the home of your dreams until you also have the lawn to match it.
This is not possible through any means other than investing the time and effort into making this happen – or by hiring the right Little River irrigation company and lawn care service pros to put it all together for you. Regardless of how natural and effortless a yard looks, you can rest assured that a great deal of man hours went into making that possible. This is simply not the type of thing that you will be able to achieve on your own so make it a point to hire our lawn care company to be able to provide it for you.
Little River Irrigation Specialists
One of the key elements to achieving and keeping a lawn so perfect it will be as green as your neighbors are with envy, is getting irrigation in place. Many people make the mistake of thinking that watering is only something that is important during the establishment stage of caring for your lawn. These same people then think that they can provide adequate watering by simply using a hose and taking care of it themselves. Neither of these are true, unless you intend to quit your day job to oversee the ongoing watering schedule your grass requires.
Not to mention, there is literally no way to get even watering from a hand held system which results in flooding some sections while neglecting other parts of water altogether. Don't make this type of mistake when it comes to your lawn, let us provide you with a well designed and properly installed irrigation system in Little River to do the work for you. We can even get your existing system working again with the expert repair and maintenance we have to offer.
Little River Customized Lawn Care Programs
There is no point in working with a so-called pro that claims all lawns need the same type of care; this means they are either unfamiliar with the lawn care industry altogether or are too lazy to care. We are known for our customized lawn care programs in Little River which are the key to success for keeping your yard looking its best. When you are in need of lawn care in Little River, SC, the only name that you need to know is SeaGreen Lawn Care And Irrigation, Inc.
If you are looking for a professional Little River irrigation company or lawn care services, then please call 843-249-9565 or complete our online request form.