Premium Longs Irrigation Company & Lawn Care Service Provider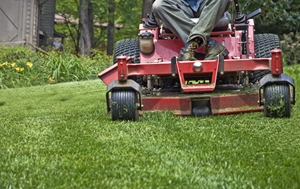 One of the most important things that you can take care of, as a home or business owner, is finding the right Longs irrigation company and lawn care services provider to work with in order to get the services you need. It may not sound like a top priority, until you start to think about just how essential it is to have an immaculate looking yard. For homeowners this is about adding curb appeal and even enhancing the property value. For business owners it is all about making sure that you make a great first impression on your potential clients, or they could end up being the clients of your competition.
Whatever the reason may be, when you know you need to call on a professional for irrigation or lawn care in Longs, SC, the only name that you need to know is SeaGreen Lawn Care And Irrigation, Inc. We have the training, skills and expertise to provide you with the results that you want, need and deserve. Yet it is about more than that, you can also feel good knowing that we are a dependable and responsible crew to work with. While that may not sound like much, anyone who has ever had a so-called pro no-show, take a more lucrative over yours or give you the run around can appreciate this.
Longs Irrigation Specialists
The good news is that we are also the same team that you can rely on for the best in Longs irrigation systems installation and repairs as well. This is an essential element in making sure that the lush, healthy lawn you have manages to stay that way. While most people think it is only necessary in the beginning stages of getting your lawn established, this could not be further from the truth.
Having the perfect and natural looking yard is anything but something that natures does on its own. We can design and install an exceptional sprinkler system that will help with even, ongoing distribution of water for that luscious green lawn. Of, we can even address your need for repairs and maintenance for the irrigation system that you already have.
Longs Customized Lawn Care Programs
Don't take chances working with anyone that doesn't see a need for customization in your lawn care program. Not all yards are created equally and a professional lawn care company should know how to ensure that your grass, soil and conditions are taken into consideration. There is no reason to watch your hard work go down the drain by letting someone provide you with a generic care system not meant for your situation. When the time comes that you need Longs lawn care company services, you can count on SeaGreen Lawn Care And Irrigation, Inc. to be there for you.
If you are looking for a professional Longs irrigation company or lawn care services, then please call 843-249-9565 or complete our online request form.