The #1 Choice When You Need a North Myrtle Beach Irrigation Company & Lawn Care Expert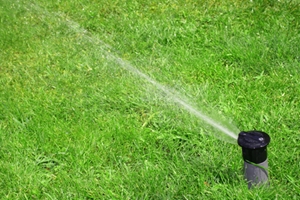 Smart home and business owners know that the only way to achieve the perfect lawn is through hiring the right North Myrtle Beach irrigation company and lawn care professionals. Smart home and business owners also know that the only name that you need to know in order to make this possible is SeaGreen Lawn Care And Irrigation, Inc. There is so much that goes into creating a lush, green and healthy lawn yet the right experts will be able to make this look natural and effortless. While our name may be new to the area, you can rest assured we are not new to the lawn care services industry.
In fact, our North Myrtle Beach lawn care company founder has more than two decades of hands on, industry related expertise. The process of establishing the perfect lawn is only part of the ongoing system and we will be there for every step along the way to help ensure that you get the work that you need done. Weed control, irrigation and lawn fertilization all play equally important roles in being able to help you achieve and maintain the yard of your dreams to go with the home of your dreams.
North Myrtle Beach Irrigation Specialists
Whether you need a new irrigation system or require service to get your current one working, our North Myrtle Beach irrigation system installation and repair experts can take care of this for you. Having an irrigation or sprinkler system in place is essential for keeping your yard healthy and stunning looking. While this is especially important in the beginning phase when you are getting the grass established, it is an ongoing essential need. Too many homeowners think they can use a hose for watering and quickly discover this is not the case.
You need even watering and the ability to provide it as needed. Our irrigation company can even provide you with rain sensors in order to help ensure that you do not over water or waste water when it is there naturally. Give us a call today and let us provide you with the level of care you need to get your ideal yard in place.
North Myrtle Beach Customized Lawn Care Programs
It is important to only work with a professional that promises customized lawn care programs in North Myrtle Beach, SC. This means that we have the knowledge and ability to understand the type of grass, soil and conditions that you have for lawn care that makes sense for you. Be leery of anyone who claims all lawn care services are the same, it means that they do not understand the industry. For the best in irrigation and lawn care in North Myrtle Beach, count on SeaGreen Lawn Care And Irrigation, Inc. to take care of you.
If you are looking for a professional North Myrtle Beach irrigation company or lawn care services, then please call 843-249-9565 or complete our online request form.