The Sunset Beach Irrigation Company & Lawn Care Pros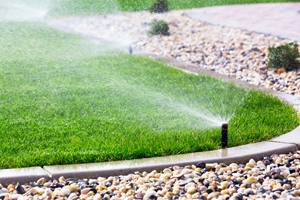 Getting the quality lawn care services you need all comes down to making the right choice when calling a Sunset Beach irrigation company and lawn care provider. If you make a quick decision without doing any research then you could end up beyond disappointed with the final results. Smart home and business owners know the name to rely on is SeaGreen Lawn Care And Irrigation, Inc. We take this line of work seriously and it shows in the commitment we demonstrate to every one of our customers.
Technically, our history started all the way back in 1985 when founder, Erich Kolb, first started working in this industry. So even though our company name may be new to the area, the history behind it is extensive. You can feel confident knowing that we will be there to provide you with a wide variety of important lawn care services in Sunset Beach, NC to help you achieve and maintain the lawn of your dreams. We can't wait to show you the potential your lawn really has by bringing out its best, and making your neighbors green with envy.
Sunset Beach Irrigation Specialists
If you do not have an irrigation system in place, how will you be able to keep your yard lush and green? Don't make the common mistake so many other home and business owners make and assume that you don't need a watering system or that you can just hose down the lawn once in a while and that will be sufficient. You need a well planned and professionally installed system in place to create the perfect yard.
Even if you already have a sprinkler or irrigation system in place and need to have repair or maintenance done, you can count on our Sunset Beach irrigation system installation and repairs specialists. Our main objective is to be able to help you keep your grass looking green, by taking care of whatever service you might need done. Get in touch with us now to get a system in place to create the perfect healthy lawn.
Sunset Beach Customized Lawn Care Programs
Not everyone realizes the importance of getting customization when it comes to your lawn care in Sunset Beach, this even comes down to making sure that you only get lawn care and weed control that is applied by an industry experts, like our team at SeaGreen Lawn Care And Irrigation, Inc. The last thing that you need is to get an established lawn and end up losing it to weeds or insects. For the best in lawn care company services you can count on us to provide you with exceptional service.
If you are looking for a professional Sunset Beach irrigation company or lawn care services, then please call 843-249-9565 or complete our online request form.