Looking for a Briarcliffe Acres Irrigation Company & Lawn Care Expert?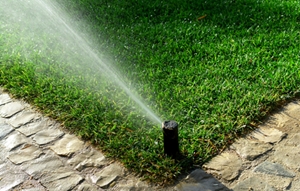 Trying to make a decision about which Briarcliffe Acres irrigation company or lawn care professional to work with doesn't have to be complicated. In fact, the best and obvious answer is right in front of you - SeaGreen Lawn Care And Irrigation, Inc. With more than 20 years of professional work history backing the company, you can feel good knowing that we take this line of work seriously and that is evident from the results that we are able to get for each of our clients. We care about your yard and lawn care as though it were our own; your satisfaction is our number one priority.
Of course, this is also not the type of work that should be handled by just any so-called professional out there. Too many companies provide the same type of general care for every type of lawn, which is not going to have the desired results. The last thing that you need is for someone to not even bother to take your grass or soil type into consideration when devising a plan of action for your lawn care services. We look forward to working with you and providing you with the individual care that you need for lawn care in Briarcliffe Acres, SC.
Briarcliffe Acres Irrigation Specialists
Since everything needs water to survive and thrive, it only makes sense that you would want to be sure that you have an irrigation system in place for your lawn. A common misconception is that you only need to take care of watering during the initial establishment stage of creating the perfect yard. Do you only need sunlight and nutrients like fertilization during this stage too? So it would only make sense that you make it a point to provide your grass with the water needed to keep your lawn looking its best.
Whether you need a brand new system designed and installed or just require service and repairs for your existing system, we can take care of that for you. We specialize in tasks relating to sprinklers and irrigation in Briarcliffe Acres, SC that many other so-called pros are actually unfamiliar with. This is partly because too many other companies are actually focused on gutter cleaning or pressure washing, with a side business of landscaping related tasks.
Briarcliffe Acres Customized Weed & Insect Control Programs
Even the weed control and insect control products used to safeguard the health of your grass should only be applied by trained and experienced lawn care company professionals. The problem is that too many homeowners try to take care of this by getting store-bought chemicals and trying to address the problem, usually only doing more harm than good. For the best in Briarcliffe Acres Lawn Care Company services let SeaGreen Lawn Care And Irrigation, Inc. take care of this for you.
If you are looking for a professional Briarcliffe Acres irrigation company or lawn care services, then please call 843-249-9565 or complete our online request form.