The Ocean Isle Beach Irrigation Company & Lawn Care Professionals Locals Trust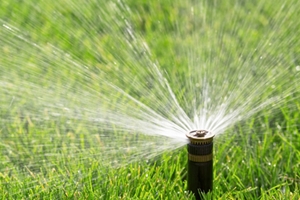 Want to get the best in Ocean Isle Beach irrigation company and lawn care services provider, then you are about to make a very wise decision. You know when they say "The grass is always greener on the other side?" well, with our expert irrigation and lawn care services your lawn could be that other side! Working with the team of experts here at SeaGreen Lawn Care And Irrigation, Inc. is the best approach to take, in order to make this happen. Part of what makes our work so exceptional is that we know what it takes to provide our customers with the customization needed to meet the needs of your lawn.
While other so-called pros tend to provide sort of a generic approach to lawn care in Ocean Isle Beach, NC, we don't see your grass as a "one size fits all" kind of lawn. We provide an analysis and then devise a plan of action to carry out your individual lawn care service needs. This includes being able to expertly care for warm season grasses like Bermuda and Centipede. If you are going to entrust the services of a professional for lawn care in Ocean Isle Beach, NC, then make sure that you get individual care and end up with results that you are satisfied with.
Ocean Isle Beach Irrigation Specialists
While it is common knowledge that you need an irrigation system in place to get your new lawn established, not everyone realizes that this is something you should have in place to keep your grass always looking its best. Over time, your yard still needs regular water just as it needs regular sunlight and nutrients from sources like fertilization. Since trying to achieve a regular and even watering from a hose is not a realistic system to consider, you need to have a sprinkler or irrigation system in place. We can expertly design and install your system as well take care of any repair or service needs that you may have a need for with your currently existing system.
Ocean Isle Beach Customized Weed & Insect Control Programs
Another common problem is that people assume once they have a healthy lawn in place, the work is done. Except it is important to make sure that you protect your grass by getting the service you need for customized weed and insect control. This is where the lawn care professionals here at SeaGreen Lawn Care And Irrigation, Inc. come into the picture and help to save the day. Don't take chances when it comes to the level of quality care that goes into your lawn maintenance services. Call our lawn care company today for a proper, customized lawn care program.
If you are looking for a professional Ocean Isle Beach irrigation company or lawn care services, then please call 843-249-9565 or complete our online request form.