Professional Shallotte Irrigation Company & Lawn Care Services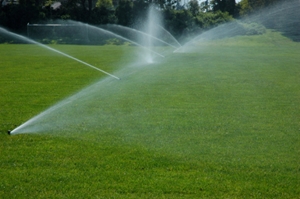 It can be quite surprising to residential and commercial property owners to realize just how complex Shallotte lawn care services can be. Or, just how essential these services are to obtaining that healthy, natural and effortless looking yard. However, try to take on the task of achieving and keeping the perfect lawn and you are likely to quickly get a hard lesson. This is certainly the type of work that should be handled by an expert Shallotte irrigation company or lawn care professional with the experience and expertise needed to get the job done, which is what our crew at SeaGreen Lawn Care And Irrigation, Inc. is here for.
Of course, this is also not the type of work that should be handled by just any so-called professional out there. Too many companies provide the same type of general care for every type of lawn, which is not going to have the desired results. The last thing that you need is for someone to not even bother to take your grass or soil type into consideration when devising a plan of action for your lawn care services. We look forward to working with you and providing you with the individual care that you need.
Shallotte Irrigation Specialists
You will be glad to know that we are also the name that you can rely on for the best in irrigation in Shallotte, NC. Whether you need a system designed and installed or need to have your current system worked on, we can take care of that for you. This includes addressing service issue needs like providing annual irrigation sprinkler maintenance programs such as start-ups and shut downs. We can even wire trace for damaged and broken lawn irrigation wiring.
Water is essential for not just establishing your new yard but by keeping it lush, green, healthy and happy. Don't settle for inferior lawn care services which will only lead to equally inferior results for your grass. Give us a call today in order to get the level of quality workmanship needed to provide you with the most immaculate lawn on the block.
Shallotte Customized Weed & Insect Control Programs
It is probably obvious that weed and insect control is an equally essential aspect of your lawn upkeep. This is why we offer a weed control program that includes both pre-emergent and post-emergent weed control applications. Let SeaGreen Lawn Care And Irrigation, Inc. provide you with the results that you need by going above and beyond. When you are in need of lawn care company services, only the best will do.
If you are looking for a professional Shallotte irrigation company or lawn care services, then please call 843-249-9565 or complete our online request form.