Message from the 2017-2018 CIA President Erich Kolb, Seagreen Lawn Care and Irrigation, Inc.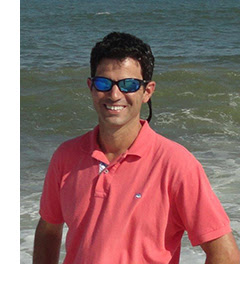 As our fiscal year is winding down and our schedules for the 2017-18 year are ramping up, we would like to take the opportunity to thank you for your support over the past twelve months. We value all contributions to the Carolinas Irrigation Association (CIA) including your membership, which is the bedrock of our organization. Your involvement is extremely important to us and is very much appreciated.
It's been an exciting and successful year for CIA, with many events and initiatives that support our goals of connecting industry professionals and providing valuable education. With great vendor participation, our 2017 Golf Tournament was a success, allowing us to roll out new and relevant education courses and to raise money for Irrigation E3 Scholarships. Our annual Waterpalooza was also a hit, along with the Last Chance Education event and Green & Growin' 17.
Supporting our mantra of being "Valuable, Viable and Visible" in the community and industry, we kick started a volunteer project at JC Raulston Arboretum which simultaneously engaged students and provided CEU credits. We've also been busy behind the scenes creating and implementing a new membership structure which integrates company memberships, allowing us to serve more members than ever. We also rolled out our new job board, connecting qualified and quality candidates with potential career/internship opportunities. Thank you to our attendees, our sponsors and Board of Directors for making each of these endeavors a great success.
Your participation and dues support make these and other valuable services possible. We are grateful for your involvement in our organization and we are looking forward to continued success this year and beyond.
Please take a moment to renew your CIA Membership today. You should have received an email recently from our offices, but you can easily renew by CLICKING HERE. Renew prior to Friday, June 30th!
Feel free to share any ideas, thoughts or feedback you might have to improve our organization by emailing me at erich@seagreengrass.com.
Sincerely,
Erich Kolb
President, Carolinas Irrigation Association
If you are looking for a North Myrtle Beach Irrigation Expert, then please call 843-249-9565 or complete our online request form.