Benefits of Insect & Weed Control in North Myrtle Beach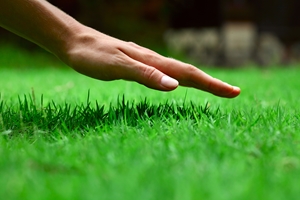 One of the essential tasks involved with getting the perfect yard is getting a program in place for your insect and weed control in North Myrtle Beach, SC. However, many homeowners in the area wonder if this is even something that they need. The trouble with this is that they usually end up waiting until a problem arises but by then it can be too late. Smart homeowners know the importance of getting a program in place that will help to reduce if not eliminate the likelihood of weeds or pests developing. Working with an industry expert also means that this professional will be able to spot any signs of trouble, before anything can really take root and develop.
Once you are able to see signs of distress with an untrained eye, it is often too late to quickly rectify the situation. This means that you are putting your otherwise healthy grass at great risk of being destroyed. Set yourself up for success by working with a North Myrtle Beach lawn care company, but one that knows the importance of customization for your weed and insect control services. There are many types of grasses as well as many types of weeds and insects, so you need a lawn maintenance program that is tailor made for your individual situation.
Insect & Weed Control in North Myrtle Beach: How One Impacts the Other
Weeds and insects are the most common problem, when it comes to keeping a healthy yard. Of the two, weeds are the biggest issues because they can develop without being detected. A weed is basically any unwanted plant life that develops and then robs healthy grass of water, nutrients and even sunlight needed to continue to grow strong. Eventually this causes the weed to grow healthy and strong while the grass or nearby plant life dies. Another common problem is that as one problem begins to weaken the grass, it makes your lawn more susceptible to other issues.
So, for instance, if weeds begin to cause your lawn to be unhealthy it means it will not be strong enough to fight off other problems like insects and disease. The more things posing a threat to your weakened grass, the less likely your lawn is to survive. Don't take a gamble when it comes to your grass; let our North Myrtle Beach weed control and insect control pros take care of it for you with a proper, customized lawn care program.
Setting up for Success
By working with SeaGreen Lawn Care And Irrigation, Inc., you can feel confident that you are going to get the lawn care services you need to establish and maintain the best yard on the block. We take this line of work seriously and it shows in the results that we are able to get for each of our clients. Give us a call today so that we can begin to design your custom program for weed and insect control in North Myrtle Beach, SC.
If you are looking for an expert for insect or weed control in North Myrtle Beach, SC, then please call 843-249-9565 or complete our online request form.