Importance of Custom Lawn Care Programs in North Myrtle Beach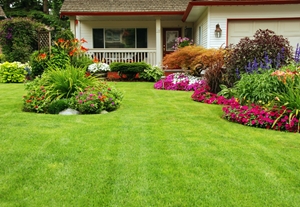 One of the main questions that we get here at SeaGreen Lawn Care And Irrigation, Inc. is about our custom lawn care programs in North Myrtle Beach, SC. For starters, the average homeowner thinks that this is something that they can take care of on their own. So many big box home improvement stores advertise their fertilizers, weed control, pest eradication and even sprinkler systems, as though lawn care is nothing but a fun Saturday afternoon project. The reality of the situation is much different.
Understanding What Goes Into Custom Lawn Care Programs in North Myrtle Beach
The components that make up lawn care are many and each of these has to work together in order to create the perfect system. The system that works for your yard might not work for your neighbor right across the street and vice versa. So assuming that the fertilizer you buy for your grass should be the same as the one your neighbor buys doesn't make much sense. Yet this is the approach that you take if you try to DIY it and is the same problem you may have working with a less than reputable North Myrtle Beach lawn care company.
This area is known for warm season grasses like Zoysia, Centipede and Bermuda and each has its own unique traits. Make it a point to set yourself up for long term lawn success by letting a professional take care of your lawn maintenance services, just make sure that they are tailor made to work with your grass type. Other essential factors that have to be taken into consideration would be soil conditions, the amount of shade and direct sunlight your yard gets, as well as other seemingly little details.
Without proper training and even some years of industry experience it would be next to impossible for you to be able to factor all of these details together and plan your own customized lawn care program in North Myrtle Beach, SC. The trouble is, not enough so-called professional lawn care companies have the right credentials to take care of this either. That, or they want to do just enough to keep your grass alive but is that really enough? Our North Myrtle Beach lawn care company is focused on helping make sure that you have a lawn that thrives, not just survives.
Trust in the North Myrtle Beach Lawn Care Pros
The bottom line is that, at SeaGreen Lawn Care And Irrigation, Inc., we treat your lawn as if it were our own. We want each of our clients to have long term success with their lawn. So we make it a point to provide such amazing results that you can't help but want to build a working relationship with us,for years to come.
If you are looking for a company that offers custom lawn care in North Myrtle Beach, SC, then please call 843-249-9565 or complete our online request form.